Winners Round 8: Featuring Chuck and Sarah


I found the judging so hard this time so I gave out a lot of awards.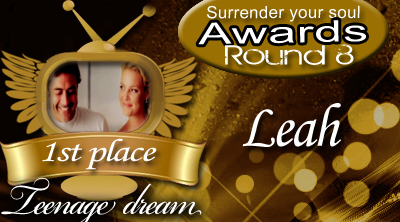 Leah: I really teared up watching this because it is so bittersweet. Izzy and Denny was such a cute couple and they never really got a chance, your video was sweet and beautiful and captured their love perfectly. Great clip choices and use of slow motion. The way she looks at him in the finale clip just awwww.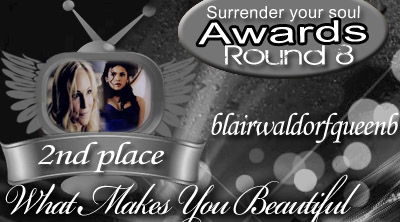 blairwaldorfqueenb: Wow, that was such a sweet video, so romantic and beautiful. You fit the clips so well with the text, the colors you used and the effects were perfect, I love both Tyler and Caroline and Elena and Damon and this video captures so many of their sweet moments, and that kiss at the end just made me melt.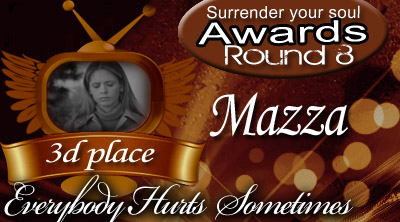 Mazza: Way to make me cry, this was so sad but absolutely wonderfully made, filled with angst and heartache. Choosing to have the clips black and white made the video seem so sad and fit so well with the song, the scene where Buffy finds her mom always makes the tears stream down my face. I also loved how you put colors at the end with the clips where they were no longer alone and sad.

Not enough entries for : Best action, Best comedy, Best AU, Best villian, Best hero, Best episodic, Most tearful or most uniqe.